TopicsForClass
Welcome to TopicsForClass.com. This site is dedicated to providing Conversation Topics, Writing Topics, Debate Topics, Discussion Questions, and Resources for teachers to use in class. Everything on TopicsForClass is FREE for teachers to use in their classes.
Conversation Topics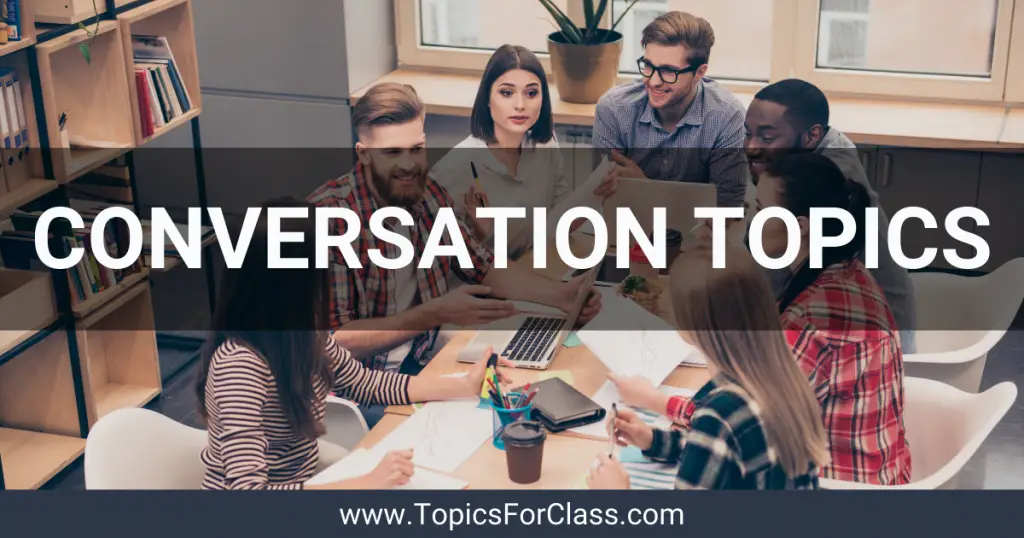 Getting students talking can be challenging, but it is much easier if teachers provide fun and interesting conversation topics. On our conversation topics page, you'll find plenty of conversation starters and questions that are guaranteed to spark stimulating conversations in your class.
Debate Topics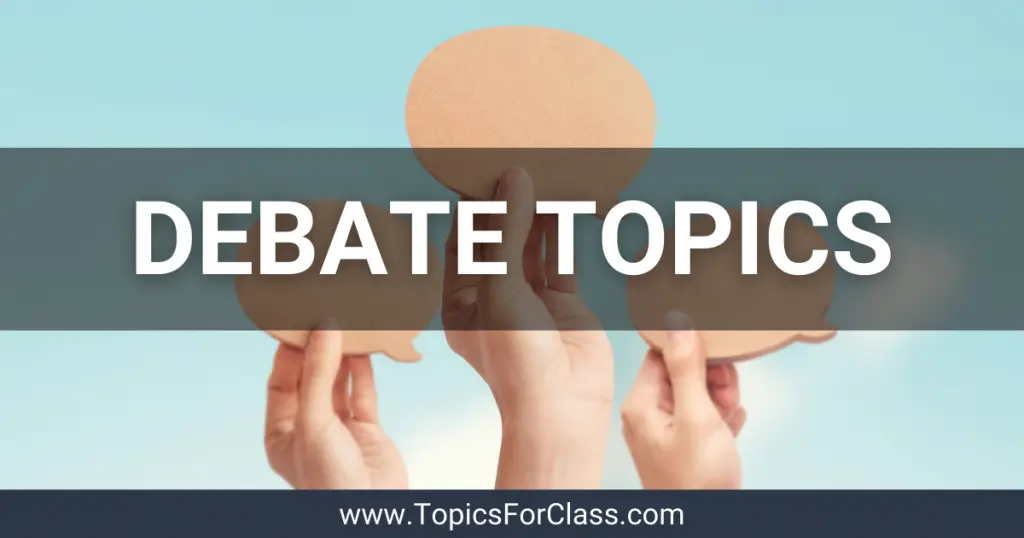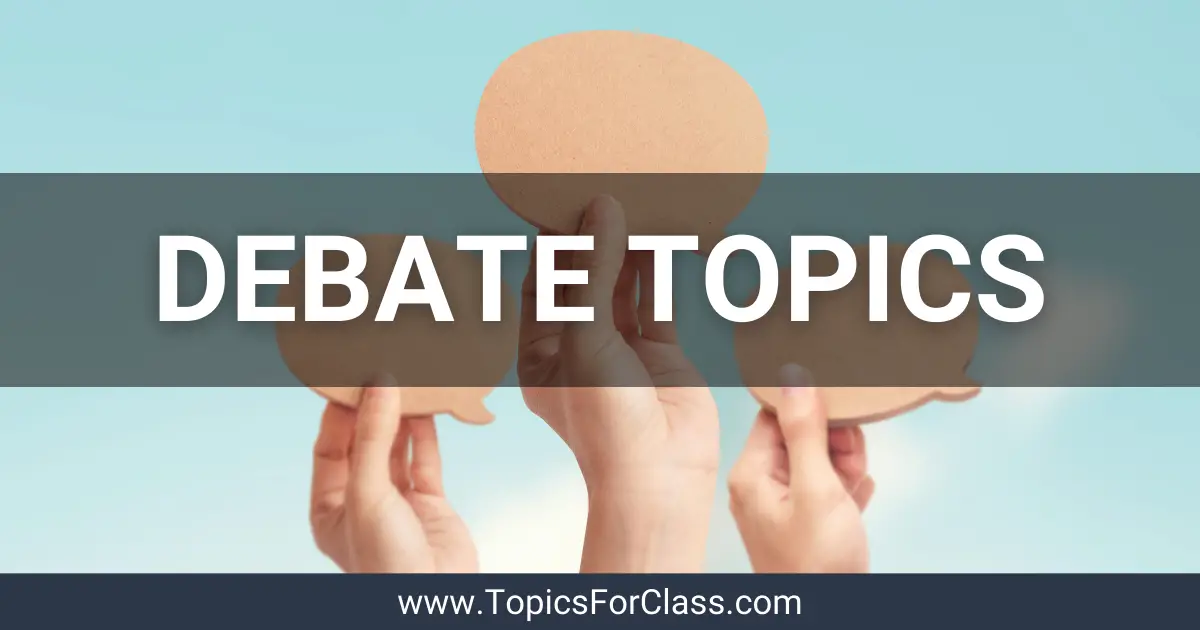 When preparing a classroom debate, coming up with debate topics that students are interested in and passionate about is one of the hardest things to do as a teacher. Check out debate topics to find inspiration for your next classroom debate.
Writing Topics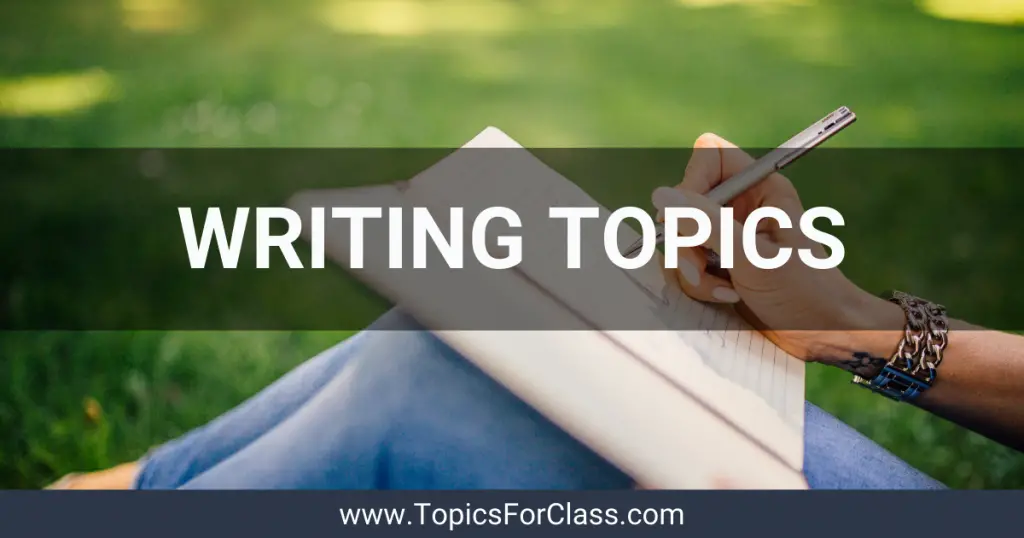 If you're looking for writing prompts, story ideas, or essay topics, we've got you covered. Students have fantastic imaginations but may struggle to come up with a topic to write about. Our writing topics and writing prompts are designed to help students come up with ideas and start putting pen to paper.
Vocabulary Lists By Topic
Check out our vocabulary lists by topic. Each list page includes a printable PDF list, free printable flashcards, and a free PowerPoint. So no matter if you're teaching or learning vocabulary, we've got you covered.