List Of Words About Nature With Flashcards And PPT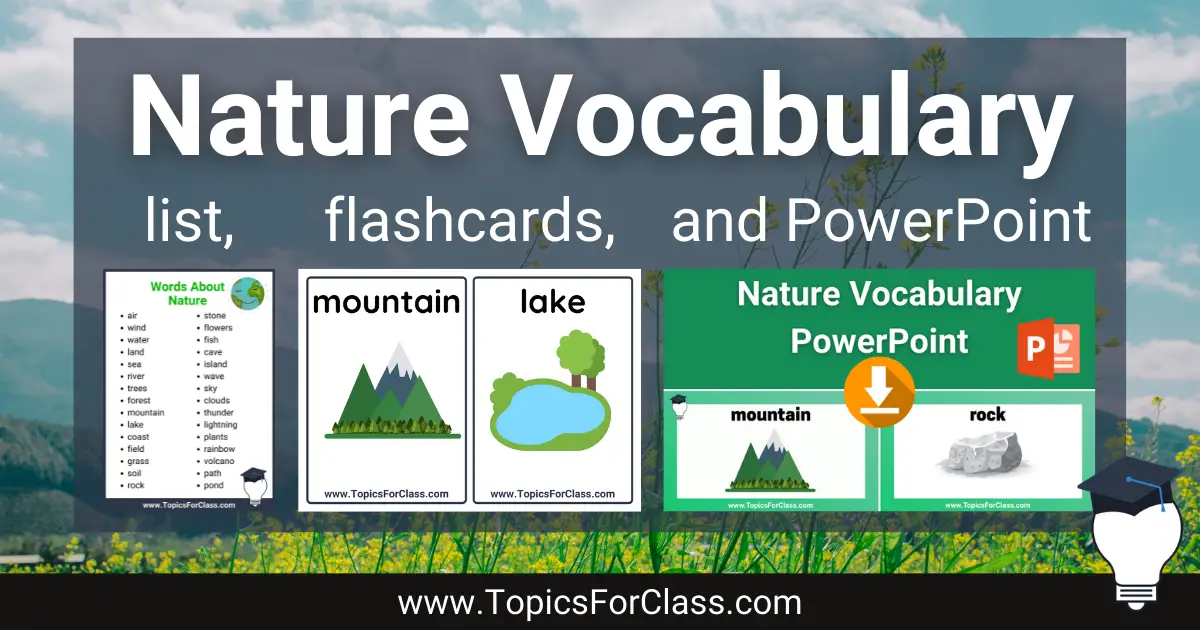 The world is a beautiful place and learning words about nature will allow your students to talk about the beautiful world around them. Below you'll find a list of words about nature, nature vocabulary flashcards, and a nature PowerPoint lesson for teaching words about nature in English. So, whether you're learning or teaching words about nature, we've got you covered.
List Of Words About Nature In English
Here is a list of 30 words about nature. If you would like to download and print this list, you can do so below.
air
wind
water
land
sea
river
trees
forest
mountain
lake
coast
field
grass
soil
rock
stone
flowers
fish
cave
island
wave
sky
clouds
thunder
lightning
plants
rainbow
volcano
path
pond
PDF List Of Words About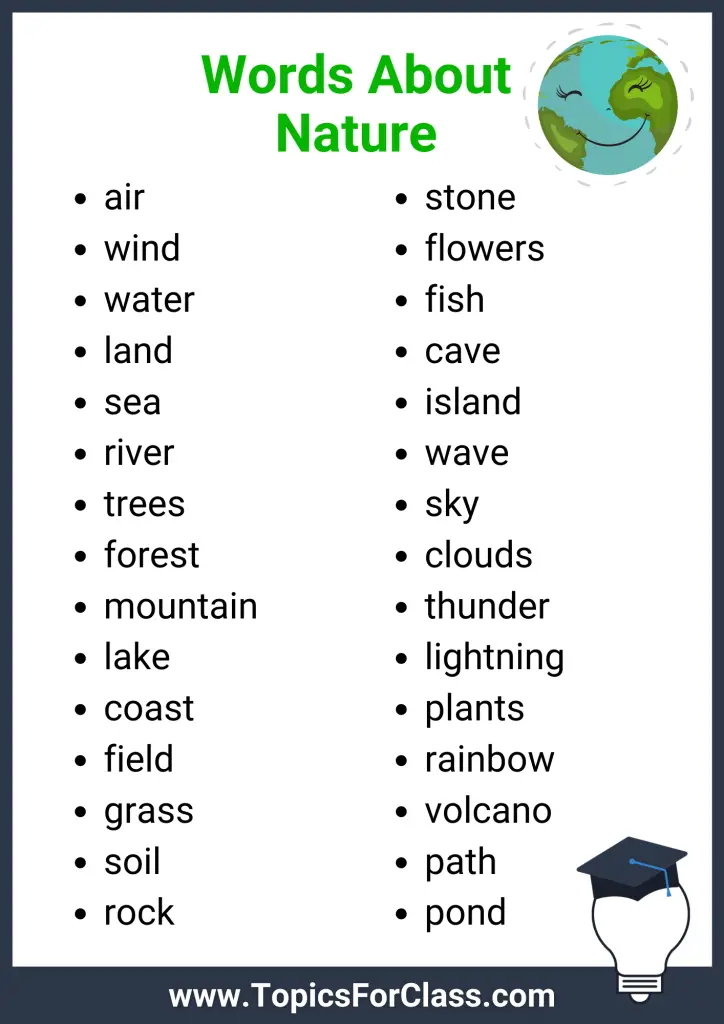 Words About Nature Flashcards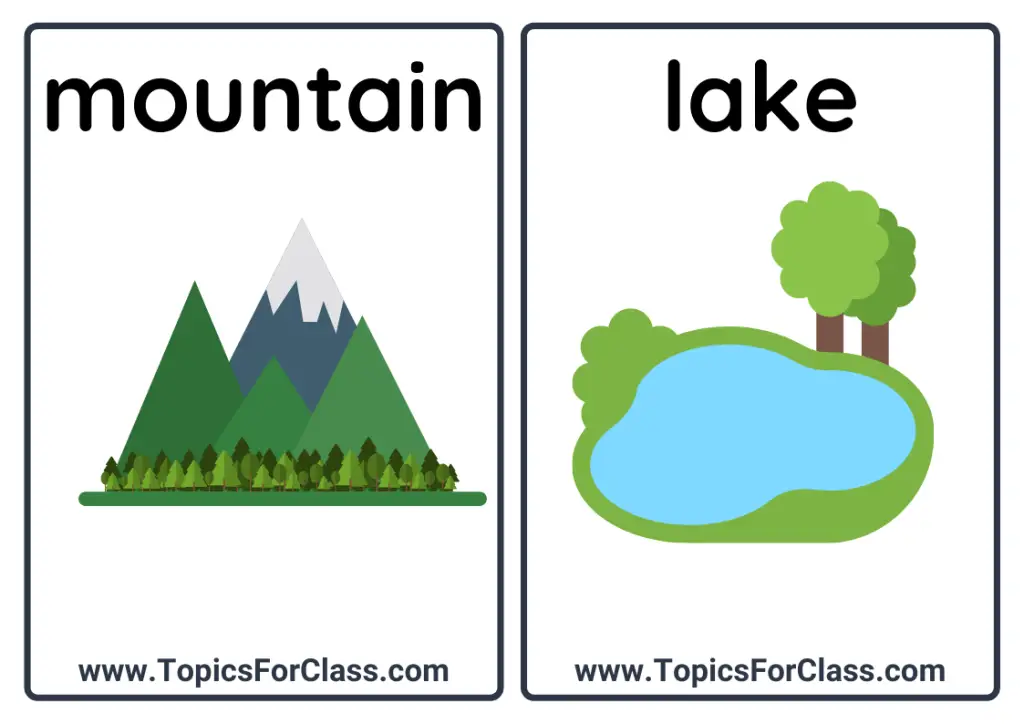 If you're teaching nature vocabulary, then these free nature flashcards will come in handy. The PDF below includes 30 large flashcards with nature words and pictures. These are suitable for both adults and children.
Nature PowerPoint Lesson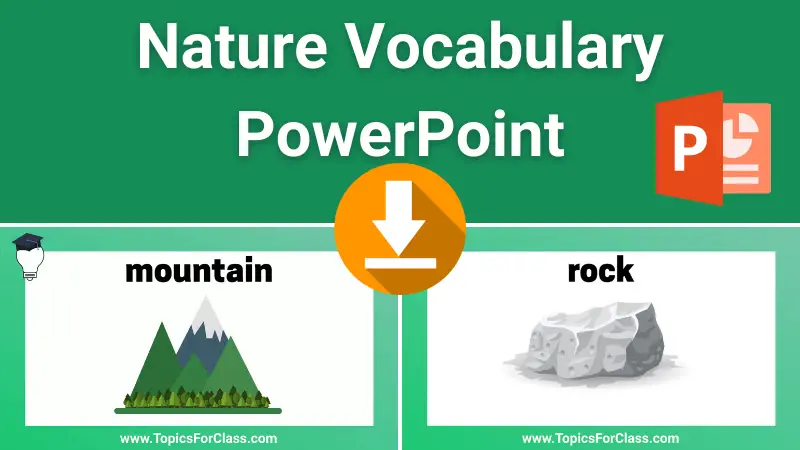 Download this nature PowerPoint and use it in class today. This PPT includes 30 nature words with pictures and is great for teaching nature vocabulary in English to both kids and adults.