Fun Halloween Conversation Questions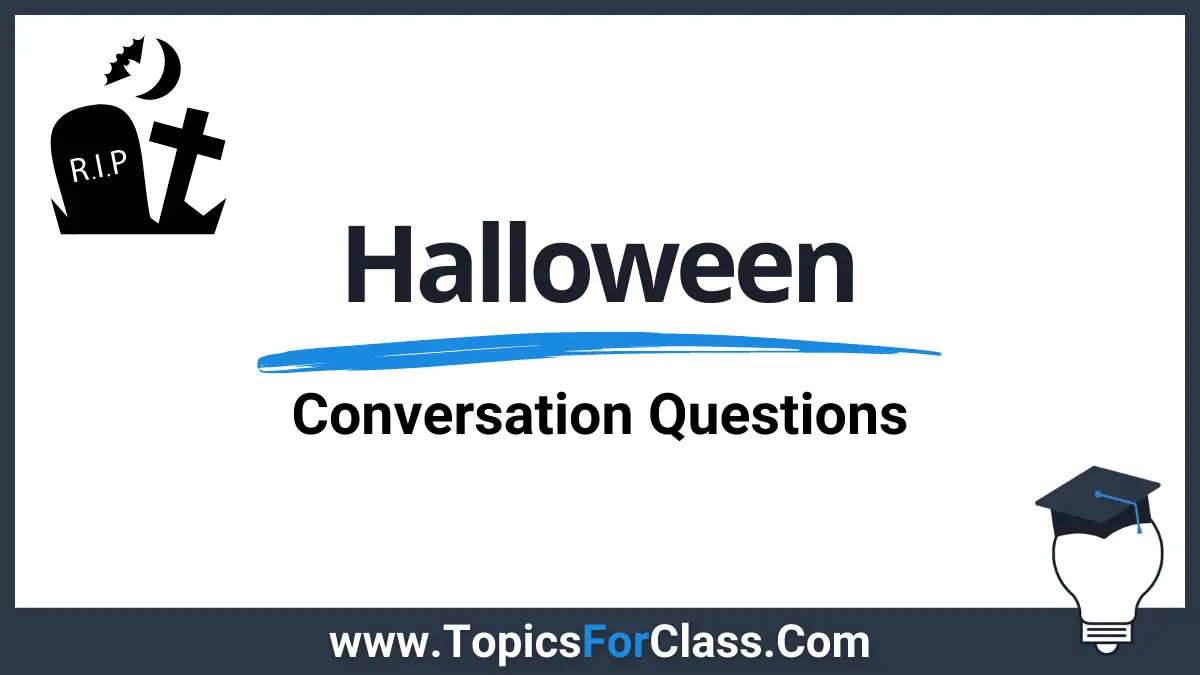 Halloween is celebrated in many countries around the world and is a super fun holiday for kids, teenagers, and adults alike. This makes it a great topic for conversation and something many students will have lots to talk about. To help you strike up a conversation about Halloween we have put together these 20 fun Halloween conversation questions. If you would like to download and print these questions to distribute in class, you can do so at the bottom of the page.
You May Also Like: Free Thanksgiving Worksheets
Halloween Conversation Questions
What do you usually do on Halloween?
Have you ever been to a Halloween party?
What's the funniest costume you have ever seen?
Have you ever tried bobbing for apples?
What's the scariest movie you have ever seen?
Do you like scary movies?
Have you ever been trick or treating?
If, when trick or treating, someone doesn't give you candy, what 'trick' would you do to them?
Is Halloween just for kids or for adults, too?
Have you ever carved a jack-o'-lantern?
Have you ever seen a ghost?
Do people in your country celebrate Halloween?
What movies do you like to watch on Halloween?
What's scarier? Clowns or witches?
Do you ever decorate your house at Halloween?
What's your favorite kind of Halloween treat?
Are you scared of ghosts?
Have you ever scared anyone on Halloween?
Apart from Halloween, which holiday is the best?
Why do you think people still celebrate Halloween?