Natural Disasters Vocabulary List With Flashcards And PPT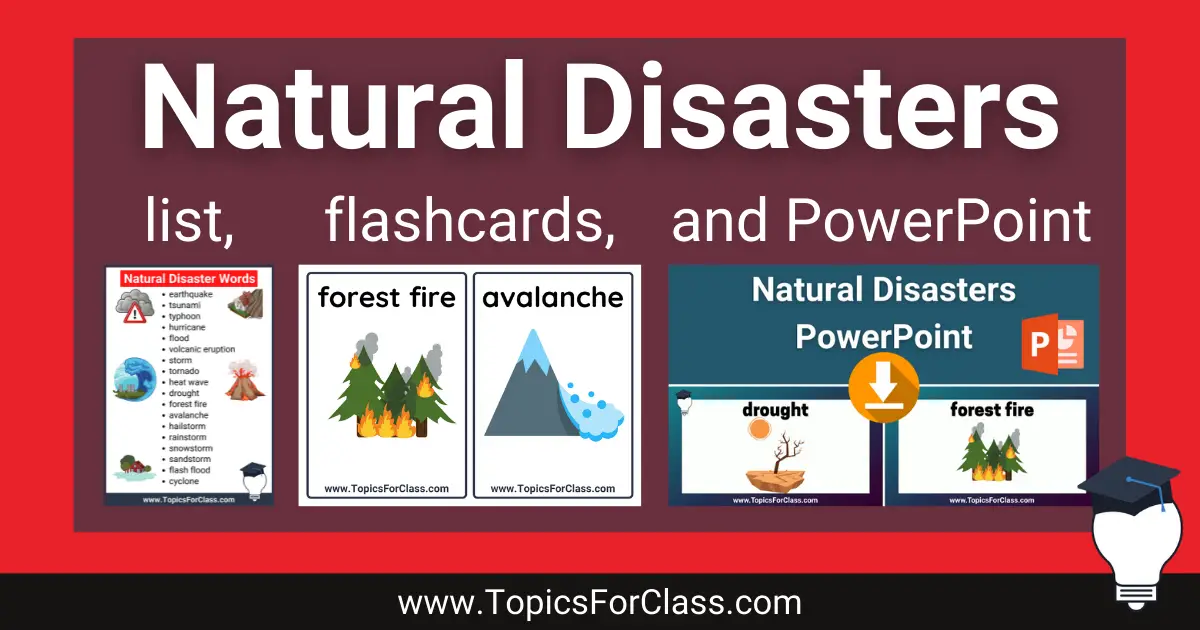 No matter where you are teaching in the world, chances are your students have had some experience with natural disasters. In order for them to talk about their experiences, first, they need to learn the names of natural disasters in English. Below you'll find a list of natural disaster words, some free natural disaster flashcards, and a natural disasters PowerPoint lesson to teach these words in class.
List Of Natural Disasters Vocabulary
Here is an extensive list of natural disasters vocabulary. Each word is the name of a different natural disaster in English. If you would like to download and print this list, you can do so below.
earthquake
tsunami
typhoon
hurricane
flood
volcanic eruption
storm
tornado
heat wave
drought
forest fire
avalanche
hailstorm
rainstorm
snowstorm
sandstorm
flash flood
cyclone
PDF List Of Natural Disaster Words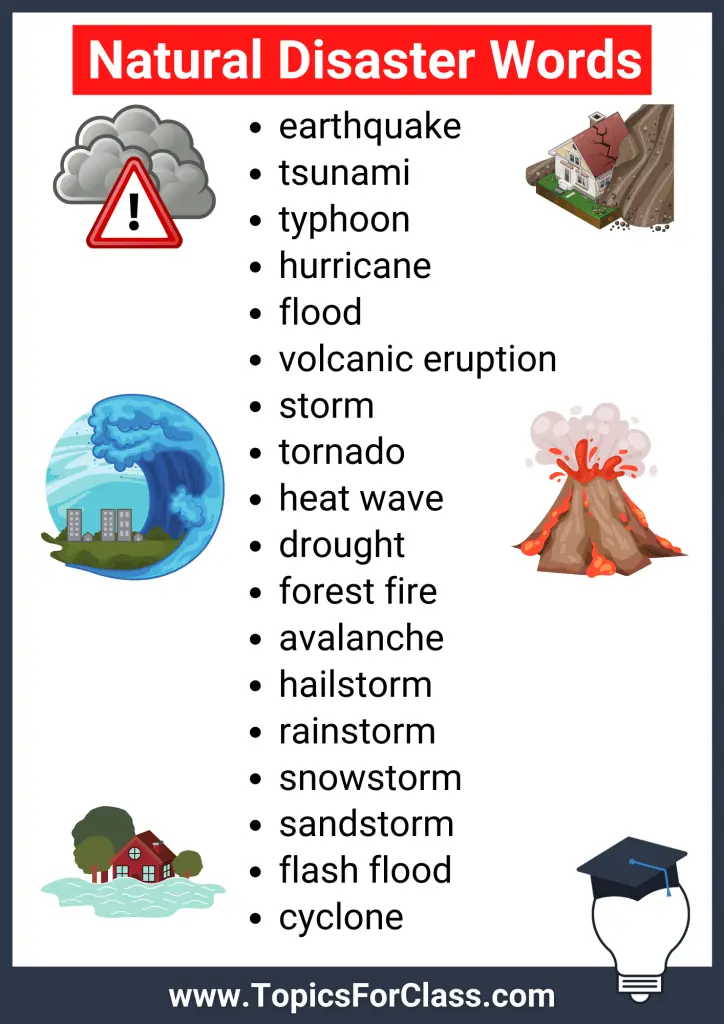 Natural Disaster Flashcards
If you're teaching natural disasters vocabulary, then these free flashcards will come in handy. The PDF below includes 18 large flashcards with the names of natural disasters in English with pictures.
Natural Disasters PowerPoint Lesson
This PPT includes 18 natural disaster words with pictures. This is great for teachers to use in class to teach natural disaster vocabulary.