Interesting Conversation Questions About Movies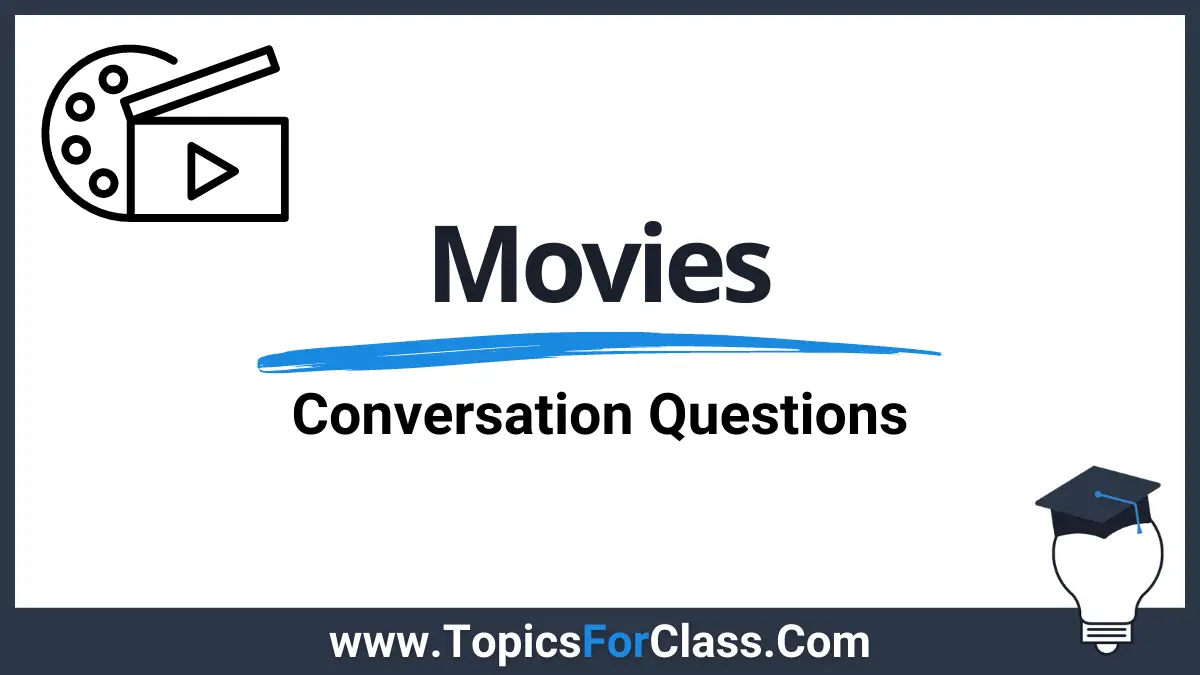 Asking about what movies someone likes or the latest movie they watched is a great way to start a conversation. But there are so many more questions about movies that you can ask to strike up a conversation. Below you'll find 30 interesting conversation questions about the movies. If you want to download these questions as a printable PDF, you can do so at the bottom of the page.
Related: Conversation Questions About Music
Conversation Questions About Movies
How often do you watch movies?
What was the last movie you watched at the theater?
Do you like superhero movies?
What snacks do you like to eat while watching movies?
Which movie actors/actresses do you like?
What is the worst movie you have ever seen?
Have you ever watched a movie more than once?
Do movies ever make you cry?
Do you like scary movies?
Do you ever watch foreign language movies?
Were movies better in the past?
Who would play you in the movie of your life?
What's the most times you have watched a movie? Which movie was it?
Do you think going to the movie theater is a good first date?
What's best? Watching a movie at home or at the movie theater?
Do you prefer reading books or watching movies?
What kinds of movie do you dislike?
What's the best documentary you have ever seen?
Do you like animation movies?
Have you ever walked out half way through a movie?
What's more important? Good special effects or or a good story?
Are snacks too expensive at the movie theater?
Have you ever downloaded a movie illegally?
What is your first memory of watching a movie?
What was the first movie you saw at the movie theater?
Which movie has the best soundtrack?
Can you watch horror movies at home on your own?
What's your favorite comedy movie?
What's the funniest movie scene of all time?
Do you like movies with subtitles?