20 Easy Argumentative Writing Topics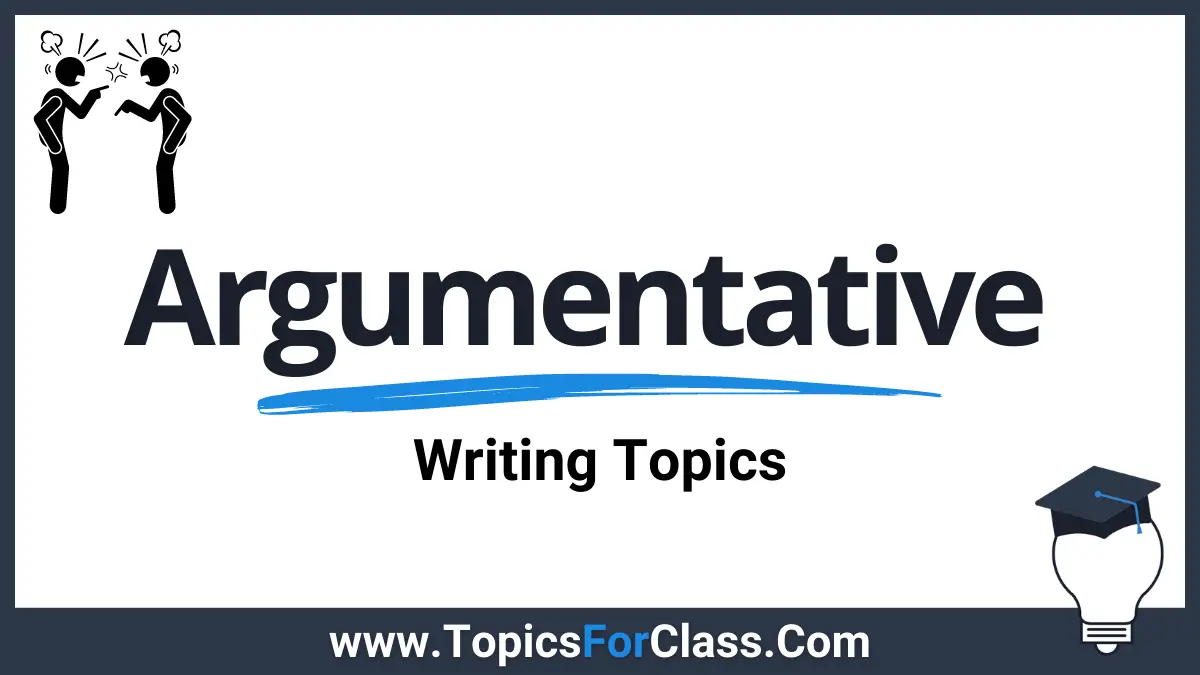 Writing argumentative essays are much easier when you choose an easy topic to write about. In this post, we have put together 20 easy argumentative writing topics to give you some ideas for what to write your next argumentative essay about.
Easy Argumentative Writing Topics
Education should be free for everyone.
Should students be paid to go to school?
Should parents pay their child when they get good grades?
Should girls and boys be able to compete against each other in sports?
People should not be allowed to keep exotic pets.
Why are so many people overweight or obese these days?
Is fat bad for your heath?
Trophy hunting should be banned.
Does abstaining from meat help the environment?
What can we do to slow down global warming?
Should children be allowed to vote?
Has social media improved peoples' lives?
Should children be banned from playing video games?
If we are living longer, should the retirement age be increased?
What should you do to give yourself the best chance to live to 100?
Should paper and books be phased out in favor of digital copies?
How has technology changed our lives for the better?
Should prisoners be allowed to vote?
Should everyone in a family help out with chores?
How did the pandemic effect your life?
More Writing Topics
Explanatory Essay Topics
Adventure Writing Prompts